Leading

the Way in Sustainable Packaging for 25 Years May 7, 2021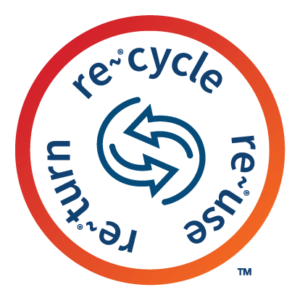 It's now been a full quarter century since Convex New Zealand started leading the way in functional sustainable packaging.
In 1996, Convex launched their first home compostable pack into the market and registered their recycling logo. Convex's first compostable offering was a car tidy liner for the Waitakere District Council, made from Greensack film. Greensack is still used today – and won an Environmental Packaging award from the Packaging Council of New Zealand (Inc) in 2011 for the key role it plays in helping to reduce the amount of food waste going to landfill.
The ongoing enhancement of Greensack and extensive trialling of other compostable materials led to the development of the Econic home compostable packaging range in 2010. Convex is continuing to develop sustainable packaging options, including a growing range of recyclable options.
Convex Managing Director, Owen Embling says, "Our sustainability journey hasn't always been smooth, especially in the early years when developing compostable packaging made zero commercial sense. Back then, the raw materials were hugely expensive and really challenging to work with, and there was almost no demand for eco-friendly alternatives.  We persevered because we've always known that sustainable packaging is critical for our future. After 25 years investigating hundreds of sustainable materials, and actively trialling countless dozens, we've gained a huge amount of expertise running these types of films and making them functional."
Where compostable packaging is not currently possible or economically viable for a particular packaging application, Convex offers a growing range of packaging options that can be returned, recycled and reused.
Owen says, "We make sure all our packaging is fit for purpose and back that up with robust technical support to make sure important things like barrier properties, seal strength and food safety are all properly tested and validated. It is important to us that packaging is functional as well as sustainable. Our team makes sure that our sustainable films deliver the function needed and run well on our customers machines."
Convex has recently developed a new plastic #4 recyclable pouch to provide a more eco-friendly alternative for the many goods that are currently packed in non-recyclable bags. This is an ideal option for products like pet kibble and a wide variety of dry food stuffs. Where requested, Convex also helps customers' put processes in place to have their used bags collected, recycled and returned to the Convex plant for reuse. In some instances, where the packaging is not required to pack food, Convex incorporates recycled material from a customer's old packaging into their own new films.
Owen says, "Our ultimate goal is to facilitate a planet-friendly chain of custody for every pack we make and provide workable solutions for our customers to minimise single-use packaging."
"We are committed to continue pioneering functional planet-friendly packaging and working with forward thinking customers who want to demonstrate their commitment to help protect our environment."
---