Drinking

Chocolate
---
The high barriers and robust sealing provided by Econic® packaging will help lock in the taste and freshness of drinking chocolate.
Econic packaging provides the same functionality as traditional fossil fuel-based films with the added advantage of being home compostable – making it the ideal environmentally-responsible packaging choice.
Our multiple award-winning eight-colour custom-printing will help add impact to your sustainably-packed drinking chocolate by boosting its branding and shelf appeal.
---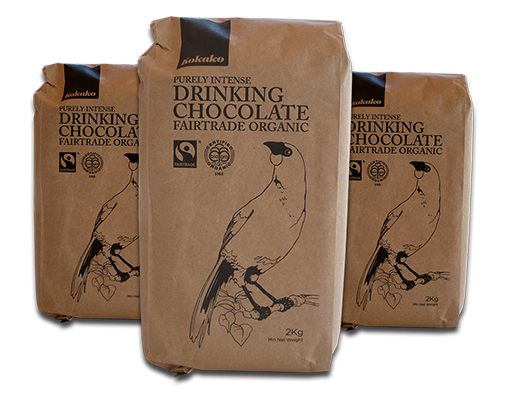 Hear what our customers have to say!
"We put the packs into our own worm farms, where we put food scraps every day, and then monitored how they were breaking down over time. The results satisfied us as a company that Econic was a product we could stand behind."
– Mike Murphy, Kokako, Auckland, New Zealand Read more