Green

Facts
---
Home Compostable Packaging
Econic
®
home compostable packaging has been purpose-designed to allow eco-conscious companies reduce their impact on the environment while still retaining the same level of functionality and food safety provided by traditional plastic films.
---
The majority of every Econic bag or wrapper is made from a combination of compostable films derived from sustainably-managed renewable resources.
With the exception of the paper-outer on the EconicKraft and EconicSnow bags, the films used to make Econic packaging have been individually certified to the European and American commercial compostability standards (EN 13432 and ASTM6400) and either the European or Australian home compostable standards: OK Compost Home or AS5810.  We follow robust international testing regimes to ensure that all Econic packaging variants meet recognised compostable packaging guidelines and tests carried out by our technical team have verified they break down in a typical home compost environment.
Each completed Econic bag or wrapper includes a percentage of compostable non-renewable components derived from petroleum, which can vary due to factors such as ink coverage, film thickness and customised performance adaptions. Convex is constantly working to increase the renewable content of Econic as suitable sustainable raw materials and resin formulas become available.
Econic packaging is compostable when disposed of in a home or industrial composting environment containing heat, water, oxygen, soil and micro-organisms.
Important note: If you have non-compostable labels or degassing valves on your Econic bags, you will need to peel these off before composting the bag.
Other Home Compostable Packaging Options
Econic is one of several home compostable packaging options developed and/or manufactured by Convex New Zealand Ltd. These options include a high clarity moisture-resistant film called EcoClear™ for packing short shelf-life salad greens and produce. You can read more about EcoClear packaging here. To view our other compostable packaging options please click here

Compostable Versus Biodegradable
One of the most common questions we are asked is, "Does bio-degradable and compostable mean the same thing and, if not, what is the difference?" We have attempted to answer this question as simply as we can by defining the widely accepted official meanings of the two terms more…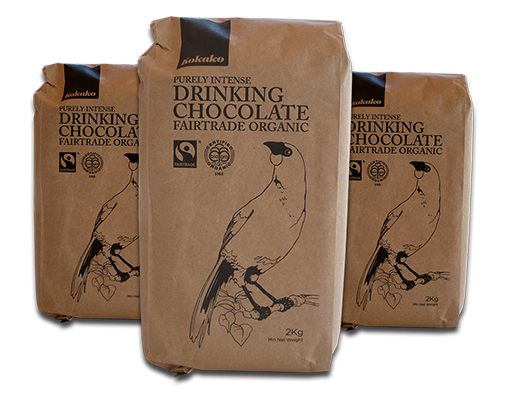 Hear what our customers have to say!
"We put the packs into our own worm farms, where we put food scraps every day, and then monitored how they were breaking down over time. The results satisfied us as a company that Econic was a product we could stand behind."
– Mike Murphy, Kokako Auckland, New Zealand Read more