Other
---
We specialise in customising home compostable Econic® films to suit the functionality and aesthetics required for specific products, brands, production lines and packing processes.
Our growing range of Econic packaging variants and other home compostable offerings has allowed us to develop environmentally-responsible packaging solutions for a wide range of applications – from dry foods, pet food and fresh roasted coffee beans through to meat and salad greens. We can also cater for specialised packaging requirements such as high clarity, flow wrapping, vacuum-packing, robust sealing and customised barrier properties. Most Econic packaging innovations have come from customers requesting things that haven't yet been done. If you have a packaging need that you can't see featured on our website, we would love to partner with you to discover a workable solution.
---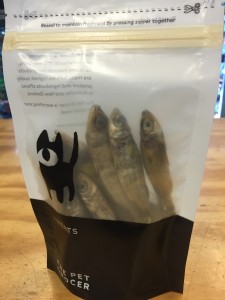 Hear what our customers have to say!
"It was really important to us to find a company that could provide a stable, high quality compostable pack that meets our high value for sustainability and transparency. Convex have listened and helped us all the way, and we are very pleased with the result."
– Jason McIver – The Pet Grocer, Melbourne, Australia Read more