Other
---
The high barriers and robust sealing provided by Econic® will help lock in the taste and freshness of a wide range of dry food products including seeds, nuts, baking ingredients, dried fruit, and pet biscuits.
Econic works well for flow wrap applications and provides the same functionality as traditional fossil fuel-based films with the added advantage of being compostable – making it the ideal environmentally-responsible packaging choice.
Our high clarity EconicClear film is also available for packing dry goods such as pet biscuits and cereals. Specifically developed to boost branding and shelf appeal by allowing consumers to view the packaged product, EconicClear provides the same high oxygen barrier as standard Econic and a lower, more moderate, moisture barrier. Because EconicClear can be made without any moisture-sensitive corn-based material, it can also be used to pack vacuum-sealed meat provided it has a shelf life of no more than 11 days and thorough testing is carried out to ensure the moisture in the meat doesn't cause the bag to start breaking down prematurely.
Our multiple award-winning eight-colour custom-printing will help add impact to your sustainably-packed products by boosting their branding and shelf appeal.
---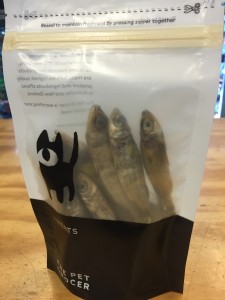 Hear what our customers have to say!
"It was really important to us to find a company that could provide a stable, high quality compostable pack that meets our high value for sustainability and transparency. Convex have listened and helped us all the way, and we are very pleased with the result."
– Jason McIver – The Pet Grocer, Melbourne, Australia Read more