Tea
---
The high barriers and robust sealing provided by Econic® will help lock in the taste & freshness of tea. Econic provides the same functionality as traditional fossil fuel-based films with the added advantage of being home compostable – making it the ideal environmentally-responsible packaging choice.
Our multiple award-winning eight-colour custom-printing will help add impact to your sustainably-packed tea by boosting its branding and shelf appeal.
---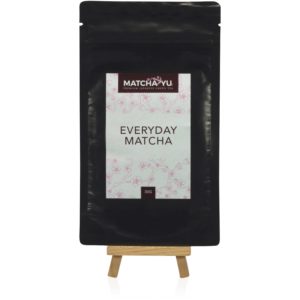 Hear what our customers have to say!
"I spent a long time looking for a home compostable pack that was suitable for Matcha tea, which is sensitive to light and heat. I had samples sent to me from all over Australasia and the only pack that provided the premium barriers I needed was Econic. I want to make sure the tea reaches my customers in the best possible condition, and I'm confident it will in Econic."
– Erin Lindwall – Matcha Yu, Melbourne, Australia Read more