Ready-Made

Reclosable Econic Pouches Available April 6, 2017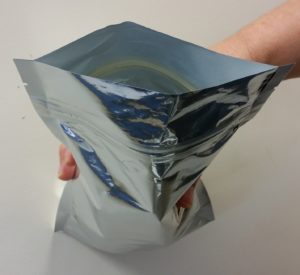 Reclosable Econic stand-up pouches are now available to order off-shelf.
The ready-made Econic pouches are ideal for almost any dry food, from tea and drinking chocolate to pet biscuits, seeds and cereals. Businesses can easily customise these packs to suit their specific branding and production requirements by adding their own label, and doing their own filling and sealing.
Plain non-reclosable Econic packs can also be purchased off-shelf in 250g, 500g 1kg sizes, in matt black and Kraft Econic. Kraft Econic offers a popular combination of internal metalized barrier properties with a `paper' outer and is ideal for dry foods and storage environments. The ready-made matt black and Kraft Econic bags are available with optional degassing valves for fresh coffee.
Econic Account Manager Ratna Walmsley says, "Using plain packs is a great way for businesses to trial Econic in the marketplace with no upfront investment required for artwork or printing. "
Econic rewind and customised printing, sizes and features are available on request.
---