Home

Compostable Packs Ideal for Organic Meat September 13, 2020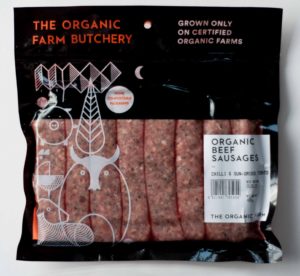 An innovative organic butchery has beefed up their commitment to sustainable food production by adopting custom-printed home compostable packaging.
The Organic Farm Butchery specialises in the supply of high quality beef and lamb – all sourced from certified organic farms around the Hawkes Bay.
The butchery was established over 10 years ago with a mission to make organic meat available to as many people as possible. Along with having a brick and mortar store in Hastings, The Organic Farm Butchery supplies selected retailers across New Zealand and also offers a popular North Island organic meat box delivery service through their online store.
The Organic Farm Butchery has been using moisture-resistant EconicClear vacuum packs for all their under 500g boneless cuts since February 2020 and is very happy with their performance and presentation.
EconicClear is a high clarity film made by Convex New Zealand Ltd from a combination of home compostable films derived from sustainably–managed wood sources. It was specifically developed to help boost the branding and shelf appeal of the packaged product by making it visible to consumers prior to purchase.
The Organic Farm Butchery owner Mat Aries says, "We particularly like the strength, sealing quality, good print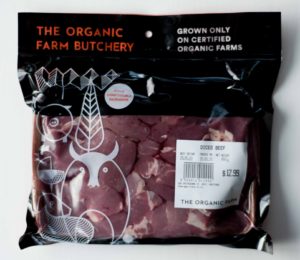 quality and really clear substrate provided by the packs. They give us good presentation and low losses. They are also helping us get rid of plastic out of our supply chain.  We haven't totally eliminated it yet, but EconicClear has helped us take some serious steps in the right direction. It's great to be reducing our footprint in the landfills in the planet."
The ability to dispose of the used packs in a home compost instead of a landfill is a big plus for The Organic Farm Butchery. Mat runs what he describes as 'a fairly basic' home compost in a wooden crate on his property and says EconicClear bags break down well inside it.
Mat says, "The home composability factor is important to us. It goes hand-in-hand with the underlying ethos of our business to produce sustainable food, which goes all the way through to the packaging and cleaning products we use. Our EconicClear packs capture a lot of interest and customer feedback has been very positive."
North Islanders can get high quality organic beef and lamb delivered right to their door by ordering from The Organic Farm Butchery online store, with free delivery offered for orders over $150. Retail stockists in both the North and South Islands are listed on their website: theorganicfarm.co.nz
You can follow The Organic Farm Butchery at: www.facebook.com/OrganicFarmButchery
---