High

Barrier Econic Packaging is now 'EconicClassic' September 16, 2021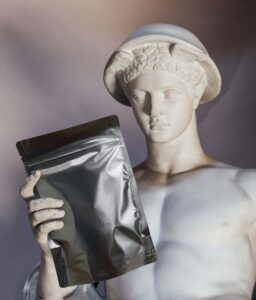 The original high barrier Econic home compostable packaging is now being marketed as EconicClassic to help set it apart from some of the newer Econic variants with different packaging properties.
EconicClassic was purpose-developed by Convex New Zealand to provide a functional eco-friendly packaging option for coffee and dry goods. With its high oxygen and moisture barriers specifically designed to lock in the freshness and flavour of the packaged goods, EconicClassic quickly became a popular choice for coffee roasters and other businesses wanting to be more sustainable.
Since the launch of EconicClassic in 2010, the Econic packaging range has evolved to include three additional variants that have slightly different renewable content, aesthetic features, and barrier properties.
EconicClear packaging was designed to help boost branding and shelf appeal by making packaged products visible to consumers prior to purchase.  It has a lower moisture barrier than EconicClassic, and is not recommended for dry products like coffee and drinking chocolate. A moisture-resistant version is available for meat and other wet products that require a short shelf life.
EconicKraft packaging has a natural-looking `paper' outer with a metalized interior. It provides high oxygen and moisture barrier properties and is ideal for dry foods and storage environments.
EconicSnow packaging offers the same properties and functionality as EconicKraft, with a natural-looking white `paper' outer.
The key similarity across all Econic variants is that they are made from a combination of compostable films derived from sustainably-managed renewable resources, which have all been certified as home compostable.
Convex is committed to continue developing the Econic packaging range, to make it suitable for a wider range of packaging applications.
Convex Managing Director, Owen Embling says, "We have been working with compostable films for over 25 years and have seen a lot of new compostable materials become available over that time. We will continue evaluating new materials as they become available to ensure we can keep improving our Econic packaging offerings by making them even more planet-friendly and functional."
Businesses wanting to trial EconicClassic packaging can order a sample pack  here: http://econicpackaging.com/collections/sample-pack/products/coffee-sample-pack
---