Econic

Packaging Supports Sustainable Pasifika Coffee March 2, 2020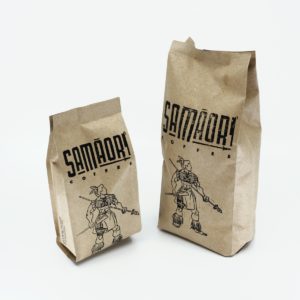 An Auckland mobile coffee company is using Econic compostable packaging to showcase their passion for sustainability, culture and coffee – with a Pasifika flavour.
Samāori Coffee uses eye-catching hand-stamped Econic®Kraft packs to pack their signature Samoan-blended coffee. They also use Econic® recloseable pouches for their Samoan-grown Koko Cacao Husk tea.
Branded with a distinctive blend of the owner's Maori and Samoan cultures, Samāori Coffee specialises in mobile coffee catering for a wide range of occasions, from custom-branded indoor corporate and private functions to outdoor sporting and community events. Along with providing premium coffee carts with professionally trained baristas, Samāori Coffee also uses and distributes a premium Samoan coffee blend that they developed locally in Auckland.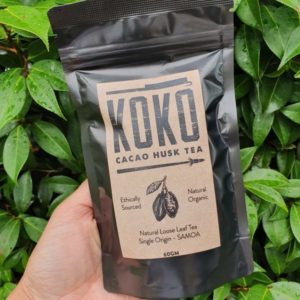 Co-owner, Jessica Rawiri says, "We get a lot of amazing feedback about the taste of our coffee. People are really surprised at how good it tastes, and even more surprised to learn that we are using beans that are grown in Samoa. It has been very important to us to develop a great tasting coffee blend with a distinctive Pasifika flavour that connects to our culture and also helps generate income for the people of Samoa."
Samāori Coffee is also very focused on environmental sustainability, and made a commitment from day one to use compostable packaging, cups and cutlery.
Both the EconicKraft bag that Samāori Coffee is using for their coffee and the Econic pouch they are using for their Cacao husk tea are designed and manufactured by Convex New Zealand Ltd. The majority of both packs are derived from renewable resources that will break down when disposed of in a home or industrial composting environment containing heat, water, oxygen soil and micro-organisms.
Jessica says, "Being able to purchase plain Econic packs in small quantities made it affordable for us to achieve our business environmental goals in the start-up phase of our business. We have been using Econic for over a year now and it has been excellent"
You can order Samāori Coffee or book them to cater for a coffee event in Auckland here: samaori.co.nz
---