Compostable

Bags Ideal for Eco-Friendly Australian Meat February 11, 2020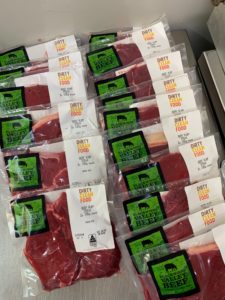 An eco-focused Western Australian company is finding Econic®Clear home compostable vacuum bags ideal for packing their premium 100% grass fed meat.
Dedicated to protecting the environment through regenerative farming practices, Wide Open Agriculture Ltd supplies their increasingly popular sustainably-produced beef and lamb under the brand name, Dirty Clean Food™.
Launched in May 2019, the Dirty Clean Food™ brand has been enthusiastically embraced by consumers and a wide range of hospitality businesses, including fast food chains, Gold Plate award-winning restaurants and celebrity chefs.
Wide Open Agriculture supplies EconicClear-packed fresh beef and lamb to around 55 Western Australian restaurants, including the acclaimed Cape Lodge retreat at Yallingup in the Margaret River wine country area, which uses the brand exclusively.
They also home deliver frozen beef and lamb packed in EconicClear to a rapidly growing number of households in the Perth metropolitan area.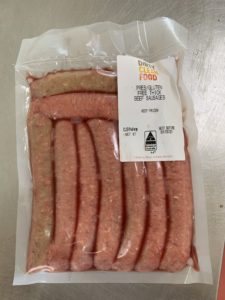 Dirty Clean Food's General Manager, Jay Albany says the EconicClear vacuum bags are ideal for packing their fillet cuts, mince and diced meats and have been well received by consumers.
Along with developing a strong reputation for supplying top quality meat, the Dirty Clean Food™ brand is also gaining a strong following due to their commitment to regenerative-farming practices.
The Western Australian newspaper reported on 14 November 2019 that Dirty Clean Food™, "…appeals to a growing army of consumers who care about the provenance and sustainability of what they eat."
All Dirty Clean Food™ meat is sourced from farms in Western Australia's South West which are committed to a holistic farming plan to regenerate the land. Regenerative Agriculture aims to rebuild healthy soil, enhance biodiversity, restore waterways and ultimately help tackle climate change through carbon sequestration.
Jay says, "Protecting the environment is very important to us, so we are using compostable packaging as much as we can. Whenever we've posted that we are using compostable packaging we've had an extremely positive reaction online with people really excited to hear about it. We are really happy with the EconicClear pouches as they align with our company's desire to reduce our footprint throughout our food journey."
The moisture-resistant EconicClear vacuum pouches that Wide Open Agriculture is using have been specially developed by Convex New Zealand to suit their purposes for fresh and frozen meat. The pouches are made from two different compostable films derived from sustainably-managed renewable wood pulp, which have both been individually certified to the OK Compost Home standard.
You can find out more about Dirty Clean Food™ here:  dirtycleanfood.com.au
Econic®Clear home compostable vacuum bags can be ordered online at: econicpackaging.com
---